Students' Learning and Life : Students' Learning
Fieldwork within the Internationally-known City of Kyoto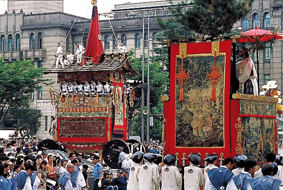 Japan's ancient capital, Kyoto provides the perfect location for conducting a range of academic study and research. It is a treasure trove of cultural and historical importance, added to which are its museums, and commercial establishments that even today keep traditional merchants' skills and customs alive. Fieldwork based on these assets promotes an active involvement in learning through hands-on experience.
Overseas Study/Training Programs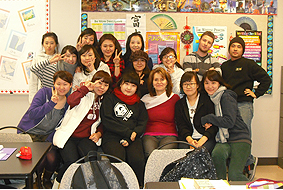 The University provides a variety of overseas study and training opportunities that meet the needs of individual students. Students gain profound experience through this kind of extensive and intensive international contact.
Comprehensive Vocational Education
Comprehensive career development programs are offered to help students determine their future occupations, to design a plan for their own career development, and to acquire job-related skills and knowledge.
International Students
International students from any institution can enter a regular program of study or research at Kyoto Tachibana University upon passing the required entrance exam and Japanese language conditions; and provided they will have graduated from high school by the time they enter their undergraduate course. International students attending the Japanese Language Program must be from one of the universities abroad that are presently affiliated to Kyoto Tachibana University (see the section on International Partners). The Japanese Language Program provides instruction suited to the student's individual level. Class sizes in this Program are small, thus facilitating individual progress. Prospective applicants for regular programs should contact the Admissions Office. Students interested in the Japanese Language Program should contact the International Office.